salted *brown butter* caramel w/ black garlic: Who's Umami {vegan}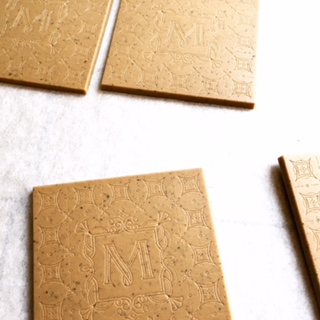 salted *brown butter* caramel w/ black garlic: Who's Umami {vegan}
a happy surprise: this bar is currently featured in the Holiday issue of Veg News magazine.
first, the caramel: it's vegan, crafted from oat milk in lieu of dairy, and has a rich creamy brown sugary caramelish, okay, you get where I'm going. everything a caramel should be, in white chocolate form, so yes, perhaps a notch higher. with salt, because the sweet/salt yin/yang is such a pleasure.
and then there's the black garlic, lending a subtle not-anything-like-garlic sweetness.
2oz/.57g
ingredients: Fiji craft-pressed cocoa butter, organic panela (non-centrifugal cane sugar), organic gf oats, black garlic, pink sea salt.
vegan, gf.
msrp: $12
sold out